Where I hope for some new Instagram filters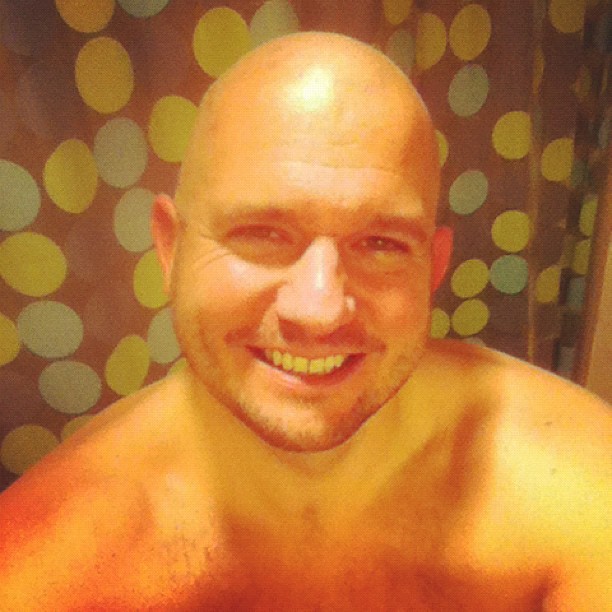 If you know me in real life, you know that there's a greater chance to catch me without pants than without my iPhone1. I like to keep the iPhone handy for a plethora of reasons . . . I'm, technically, "always on call" for work emergencies. Sometimes, I know of a particularly evil play with Words With Friends and I need to take a look at any game that it's my turn, just in case that play is available to me. Sometimes, Angry Birds needs to be played. And you never know when Momma Kiss is going to post something truly profound.
Now, with my iPhone always in-hand, I get a little bit giddy whenever I see that there's an application update available2. First, I hope it's an update to Skype, because my involvement with the Write On Edge team is, almost exclusively, done through Skype Chat . . . and Skype Chat, on the iPhone, is horrible. So, I hope that, someone, did something to make it better, so that I can chat with the smart, sexy, and sassy ladies that make up Write on Edge3 throughout the day. But, that never happens.
Next, though, I hope for Instagram updates . . . because I big-puffy-<3 Instagram. Do you not know Instagram? You must not have an iPhone . . . it's a silly little application that lets you take a picture, apply a filter and/or an effect to that picture (to make said picture look amazeballs), and then save it as if it were a Polaroid, with a square aspect ratio. It's a LOT of fun, but I'm always hoping for more. So, here are some of the filters that I think Instagram needs to introduce in it's next release:
Zit Removing. I'm a firm believer in The Twitter Rule: if you get a haircut, if you get a tattoo, or if you get something pierced, you must post pictures. Well, I also like taking pictures of myself because I like it when people like my smile. Anyway – I got my first zit when I was 11 or 12, and I have never, ever been zit-free since. It would truly be great if Instagram could just clean up my pepperoni pizza face for me.
Decluttering. I take a lot of pictures of my kids . . . a lot. It sure would be great if Instagram could just, you know, get rid of any mess in the background . . . the Tilt/Shift does a great job of blurring the random, but I'd like it really gone.
Unblurring. Often, when trying to take pictures of children, because they are constantly in motion, you end up with blurry pictures — surely, Instagram can come up with a filter that will deblurrify.
Good Hairirator. This might not apply to me, as I have the most perfect hair of all time, but I've seen pictures with great smiles that people don't like, because their hair just wasn't right . . . surely, there must be a filter to make "blah" hair fabulous.
Just Had Sex Smile Maker. Even for the best of us, sometimes we need to force a smile — if I'm looking at a picture of myself, I can always tell when a smile was natural and when a smile was forced. So, naturally, Instagram should come up with a "just had a mind-blowing orgasm" filter, so that every smile seems natural.
Liquor Enhancer. When I take pictures of whatever I'm drinking, it sure would be great if Instagram could make the cheap-ass boxed wine I'm drinking look like a 97 point Cabernet.
Plastic Surgify. I just wrote, yesterday, about my self-image. And while Social Media has taught us that a self-picture is always best if you're facing up & the camera is facing down, as it makes you look slimmer, it sure would be better if Instagram would just mind-meld with you & show you the way you think you should look.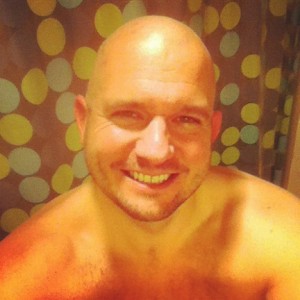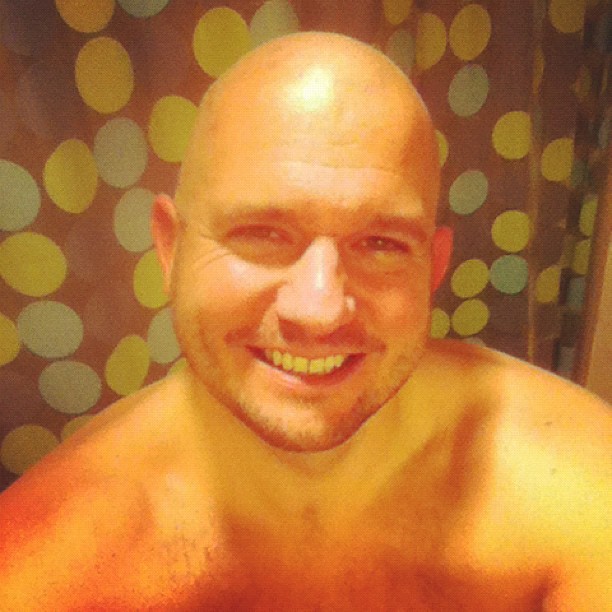 I took this picture, this morning, because, well, the twitter rule said that I had to . . . but, with these simple software changes, every picture of me, with the Instagram updates, will look something similar to: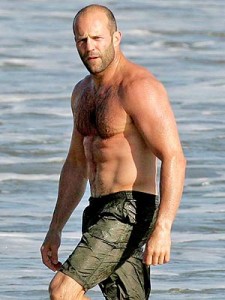 A great big thank-you to Gigi of Kludgy Mom for the idea for this post.
---
1
You should feel very sorry for my sister-in-law. She likes to come over & visit the kids around dinnertime . . . only, well, dinnertime is soon followed by bath time, because I have toddlers, and toddlers are nothing, if not horribly messy eaters. So, I round up the kids, after they're done
playing with their food
eating and
chisel off dried ketchup
bathe them. Only, I have two very rambunctious toddlers, and these rambunctious toddlers love bath time, which means splashing.
When I bathe them, I strip to my underwear, because, otherwise, I'd just be wearing wet clothing. But, on the days that my sister-in-law comes to visit, she's usually off chatting with my wife, her sister, when I take the kids upstairs for their bath. Every bath, we start with business – get the kids clean. And then I let them play as I supervise and catch up on Twitter. It's during this time, every time, that my sister in law comes in, to find two kids splashing about, as happy as can be . . . and me, in my skivvies, soaking wet.
2
While I'm completely ok with hundreds of active notifications on my phone, between unread
emails
and unread text messages and unread
tweets
and unread
Facebook notifications
, I cannot leave notifications from the App Store, notifying me of updates, unchecked.
3 You'd think we would chat, typically, about writing, and making the website better, and increasing our readership, but it's usually marveling about what kind of trouble that Curious George has gotten into, and wondering where the heck the day went, and who is creating laundry, and how cute our kids are